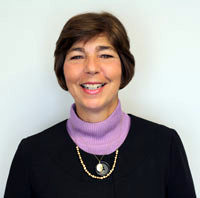 ELIZABETH ZINK PEARSON
For more than 15 years, Elizabeth Zink-Pearson has served the needs of health care providers around the country. Prior to private practice, she worked in the public sector as a law clerk for the late Judge George C. Edwards of the U.S. Court of Appeals for the Sixth Circuit and as an Attorney Advisor for the U.S. Department of Labor. As a founding member of Pearson & Bernard, PSC in 1998, Liz brought her extensive experience in health law and employment law to the firm along with her characteristic informal, non-legal approach to resolving client conflicts in the ever-changing world of health care.
Over the years, Ms. Pearson has expanded her practice to include corporate organization and merger and acquisitions for health care providers and broadened her representation to include admission to many U.S. District Courts around the country, the U.S. Courts of Appeals for the Fifth, Sixth, Seventh, Ninth and Tenth Circuits, and the U.S. Supreme Court. Her state admissions include Kentucky, Ohio, and Indiana.
Consistent with the firm's mission to counsel and educate clients, Ms. Pearson lectures often for state and national trade associations on many legal topics including Medicare compliance, Fraud and Abuse, Corporate Compliance, Employment Discrimination, and the Fair Labor Standards Act. Liz served as education counsel for the former American Federation for Home Care and also is a frequent contributor to trade association journals and newsletters.
Outside the firm, Ms. Pearson shares her legal background with many community charitable groups. She serves on the Board of Directors of the Northern Kentucky Volunteer Lawyers and as counsel and Board Member of the St. Vincent De Paul Community Pharmacy, a local fully charitable pharmacy for those in need. Ms. Pearson also serves on the Board of the National Family Caregivers Association.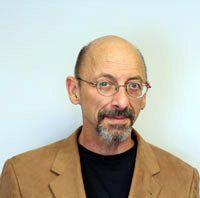 LUCIAN BERNARD
Lucian Bernard brings his legal and practical experience to Pearson & Bernard, PSC and serves as the firm's Secretary and Treasurer. He has an economics degree from Guilford College in 1973 and his J.D. from the University of Cincinnati in 1990. In between, he spent eleven years working in clinical laboratories. After law school, Lou consulted in class action litigation and opened a solo practice in Cincinnati, counseling clients involved in employment and criminal litigation. He joined a firm representing a class of home health agencies in Ohio who were suing the state's Medicaid reimbursement system and stayed until founding Pearson & Bernard, PSC in 1998. The firm's philosophy is to take a unique approach to counseling and educating clients in a non legal manner. Using this approach, Lou and the firm have successfully represented health care providers all over the country.
Lucian is an experienced civil and criminal litigator who remains a member of the federal Criminal Justice Act Panel. Consistent with the firm's philosophy of contributing to the community, his pro bono activities have included serving on the Board of Directors for the Greater Cincinnati Criminal Defense Lawyers Association and as Educational Counsel for the American Federation of HomeCare Providers. He has also served on the Lawyers Advisory Committee for the American Civil Liberties Union and has been certified by the Ohio Supreme Court to represent indigent criminal defendants in capital cases. Lou enjoys teaching and regularly participates in seminars for health care providers and other employers sponsored by state and national trade associations, as well as private consultants, on a variety of issues ranging from Medicare to the Fair Labor Standards Act.
Lou's admissions to practice include the State of Ohio, the District of Columbia, the Supreme Court, the Fifth, Sixth, Seventh and Ninth Circuits and various U.S. District Courts throughout the country. He has been a member of the Employment and Health Law Committees for the Cincinnati Bar Association and the Long Term Care Committee for the American Health Lawyers Association.

PAUL HIRSCH
Paul Hirsch brought a diverse background of experience to the firm when he joined us in 2012. He has an Associate degree in criminal justice from the University of Cincinnati, a Bachelor's degree in political science from Northern Kentucky University, and he graduated from Northern Kentucky University's Salmon P. Chase College , cum laude, in 2012. Before coming to the firm, Paul was a Ohio police officer in Ohio for 9 years. He also had significant experience from several internships including: an internship with the Kentucky House of Representatives, an internship with a large Cincinnati law firm, and an internship with the Clermont County (Ohio) prosecutor's office. He joined the firm as a law clerk, during his last year of law school, after passing the Ohio bar exam in 2012, Paul was promoted to associate attorney in the firm.
Paul has assisted various small business entrepreneurs organize and structure themselves as Corporations, Limited Liability Companies, and Limited Liability Partnerships. He has worked diligently for many of the firm's clients in a wide array of different areas such as: drafting business related contracts and corporate policies and procedures; revising and writing corporate compliance strategies and methods; engaging in employment litigation; and facilitating communications between providers and regulatory agencies. Paul provides both the firm and clients with a unique ability to analyze situations in a broad perspective, which often leads to meaningful solutions addressing both the symptoms of the situation and the underlying causes.
___________________________________________________________________________________________________________________________________________
Please feel free to contact any member of the firm through:
Our on-line contact form, email, or by telephone.
All of that information can be found by clicking HERE