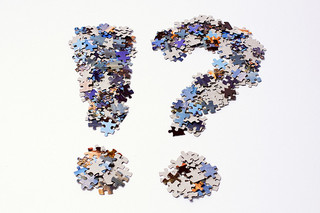 As a quick followup note to our earlier post about the new HIPAA final rule there is a significant, but easily overlooked, timeline for implementation of Business Associate Agreements (BAA's)!
If you implement (draft and signed between the parties) a Business Associate Agreement BEFORE FRIDAY JANUARY 25, 2013  you will have 1 Extra Year to fully comply with various portions of the new business associate rules!
The new rule places a deadline of SEPTEMBER 23 2013 for covered entities and Business Associates to be compliant with various portions of the new requirements!!!
HOWEVER, if covered entities implement a basic form of Business Associate Agreement (BAA) by or before JANUARY 25 2013, those "basic" agreements will be considered as a sufficient step towards compliance to extend the time when the full weight of the new rules will be in effect!!!
Instead of mandatory full compliance with all the new rule requirements BY 09-23-2013 — a full year "grace period" will granted, delaying such full compliance until September 23, 2014!!!
As long as those "basic" Agreements which were in place by or before 01-25-2013 the reprieve from full compliance with the new rules will stay in place AS LONG AS the BAA's are not changed or renewed before the end of the extended "grace period."
If you don't have a "basic" HIPAA-compliant agreement in place with your Business Associate by 01-25-2013, the full weight of the new rules will be in effect, and force your compliance on 09-23-2013.
This extension IS CRITICAL – to many organizations who are short on staff, time and money – an extra year to put policies and procedures in place is INVALUABLE!!!
Because we truly care about our clients and the industry we are posting BOTH:
1 – The "basic" model of BAA posted by CMS/HHS several years ago;
AND
2– Our own BAA, which we have used for years – this form is comprehensive and generally applies between a Covered Entity and a Business Associate – but – if needed it could be easily modified to apply between BA's and their Subcontractors (modifications are up to the end users!)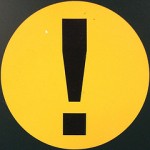 Because we have never posted one of our "forms" we feel that we must explain the following: This form is given free of charge and IN NO
WAY WHATSOEVER  implies or should be considered as legal advice – or the establishment of legal representation period – it
is subject to all limitations below!
Read Below Before Downloading!
No warranties of any form or sort – express or implied  – are given with this form – this means IN NO manner, variation, or theory is any sort of guarantee or warranty included with this form whatsoever!
By downloading either form mentioned here the person or entity downloading this form IS AGREEING ALL of the Following:
The form is in no way guaranteed for accuracy, content, suitability, or even usefulness –
YOU AGREE also that you are downloading it at your own risk, and the result will be as if you had picked this up off of a street corner where someone left it –

You Agree Pearson & Bernard PSC – nor any of its partners or associates are in any way responsible for your use of either document; that Pearson & Bernard PSC cannot and will not ever be responsible for how you use either document – and that neither is legal advice or in any way legal representation!
1.  To download a Microsoft Word Document version of CMS "example" click –> CMS SAMPLE Business Associate Contracts
(this was copied and pasted from CMS website into a blank word document)
2.  To download a Microsoft Word Document example version of "our" (this Firm's) BAA click –> Blank Example BAA